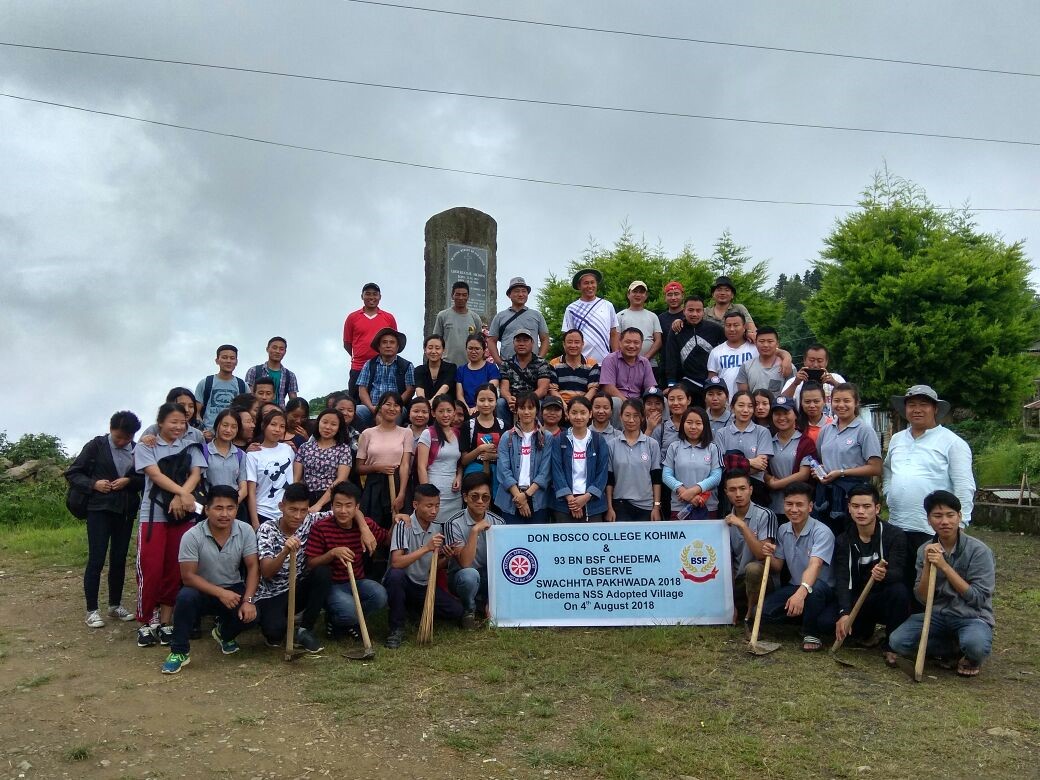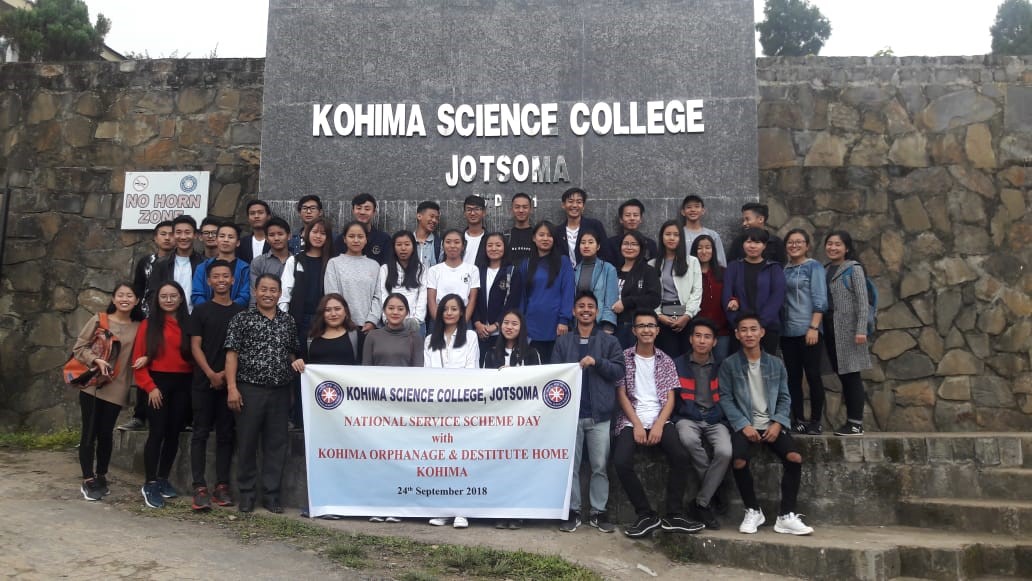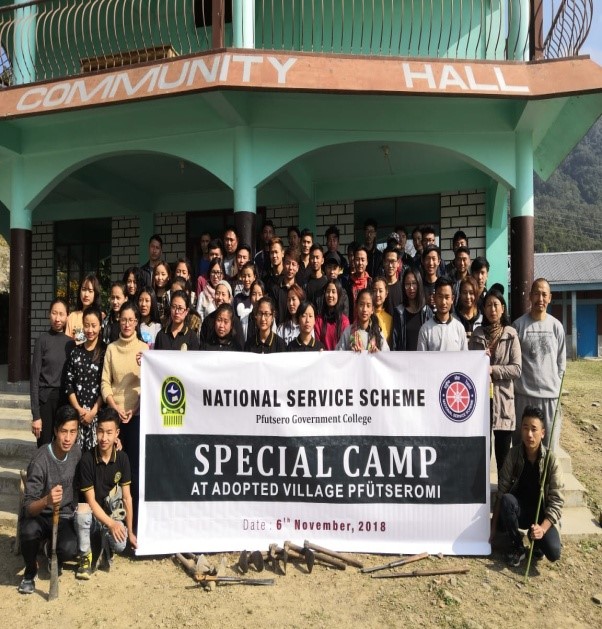 About Us
NSS is a Student Organization launched in the year 1969 on 24th September with 40,000 Volunteers from 39 universities. Today the number has crossed 33 lakhs covering more than 200 universities and 8,000 Higher Secondary Schools.
In Nagaland, we have 7,054 Volunteers covering 34 Colleges and 12 Higher Secondary Schools from all the 11(eleven) Districts.
NSS activities is divided into two major groups. These are NSS Regular Activities and Special Camping Programme. Accordingly, all the institutions are organizing these two activities every year. Some of the main activities are:
Nagaland NSS Cell in collaboration with the other Department are organizing in various activities like;
'World Environment Day' – with Forest Department
In commemoration of NSS Day i.e. 24th September, every year various charity works are carried out;
NSS Programme Officers and Volunteers are attending the following Programmes sponsored by the Ministry of Youth Affairs & Sports.
Since 2008, NSS Volunteers and Programme Officers are regularly participating in the Republic Day Parade at Rajghat, New Delhi.
Activities
National Service Scheme, under the Ministry of Youth Affairs & Sports Govt. of India, popularly known as NSS was launched in Gandhiji's Birth Centenary Year 1969, in 37 Universities involving 40,000 students with primary focus on the development of personality of students through community service. Today, NSS has more than 3.2 million student volunteers on its roll spread over 298 Universities and 42 (+2) Senior Secondary Councils and Directorate of Vocational Education all over the country. From its inception, more than 3.75 crores students from Universities, Colleges and Institutions of higher learning have benefited from the NSS activities, as student volunteers.
Adoption of a village and area is a very meaningful programme in NSS. It is far better to concentrate attention on one village and take up the task for development perspective, than to fritter away energy in many locations involving too many activities which may not be completed at all or where the follow up action may not be possible. From this point of view, village adoption programme should ensure continuity of work vis-a-vis sustained action, evaluation and follow up work.
The Blood Donation Camp organized by NSS continues to be oneof the most awaited events organized by NSS.
NSS Blood Donation Camp is an initiative by NSSwhich in collaboration with the Indian Red Cross Society organizes this eventevery year. This event always has been a huge success from its startingattracting a large number of people including students as well as localresidents